Last month, I was nominated for The Outstanding Blogger Award by Amodini and the Ideal Inspiration Blogger Award by Soph. They post amazing book reviews, and if you haven't checked their blog yet, then you should go and check out their blog. Thank you guys for nominating me. This blog means so much to me, and I can't describe how happy it makes me to see this blog grow.
The 2020 Outstanding Blogger Award!
Thank you Amodhini for nominating me for this award.
Rules:
Link to the creator's original post.
Answer the questions provided.
Create 7 unique questions.
Nominate 10 other bloggers. Neither the award's creator nor the blogger that nominated you can be nominated.
At the end of 2020, every blog that ping-backs the creator's original post will be entered to win the 2020 Outstanding Blogger Award!
---
Amodini's questions:
The book that got you into reading and made you obsessed with it ever since (I guess we're all obsessed with reading).
Anne Frank Diary. I read this story in middle school, and it has stayed with me since then. This story motivated me to keep my journal and to read more. I can't say that I was obsessed with this book, but it helped me realize how important writing and reading can be.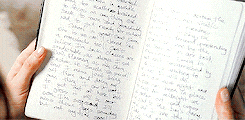 If you could visit any fictional world, what would it be?
I would love to visit Faerie in Stardust. A world with faeries, witches, fallen stars, and many more, which I wouldn't want to miss out on.
If the world is ending right now, in an inevitable apocalypse and you can only take one book. Which would it be? And no, you can't pack all the books and move to an alternate universe beforehand.
This is a tough one. It's impossible for me to choose one book, but I will take Circe with me.
One story that you've read in your childhood and still love it .
I haven't read Heidi yet, but I grew-up watching the cartoon. I still love the cartoon and can't wait to read the book.
What is the book you can't ever get over?
I have many books, but The Book Thief is one book that I will never move on from.
What is the song that is playing in loops in your head?
I have been playing KAI's album on loop since its release, and I seem to can't get it out of my head.
Which is the thing you're looking most forward to?
Book wise, I'm looking forward to reading Legendborn and A Darker Shade Of Magic. Two books that I'm planning to finish reading by this year.
---
My Questions:
Name one sub-genre that you love to read.
Which fictional character would you prefer to be your book-buddy?
One hobby from books you read that you would like to try irl.
What is your favorite word and why?
One fictional character that never fails to make you smile when you think back.
You are allowed to buy one new released book, which one would you pick?
Which mythical character from books/ folklore/ myths would you like to be?
---
Ideal Inspiration Blogger Award
Thank you Soph for nominating me for this award!
Rules:
Thank the person who has nominated you and provide a link back to his/her blog
Answer their questions
Nominate up to 9 other bloggers and ask them 5 new questions
Notify the nominees through their blog by visiting and commenting on their blog
List the rules and display the "Ideal Inspiration Blogger Award" logo
Provide the link of the Award creator of the Ideal Inspiration Blogger award as Rising Star from: https://idealinspiration.blog
---
Soph's Questions
1. Who is your favorite fictional side character?
Rue from Hunger Games. She deserves a book of her own, and I would like to know more about her district and how her life was before the hunger games.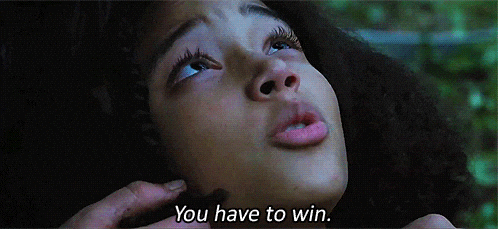 2. If you could bring only one book series on a deserted island, which series would you bring?
I might be bored reading the first book of the Throne of Glass series, but I will forget that I'm stranded on this island with the other books in the series.
3. What is your favorite type of post to do on your blog?
Though writing a book-review post involves a lot of work, I personally enjoy writing it on my blog.
4. Which fictional food would you like to try irl?
I would like to try a few things from Honeydukes in Harry Potter.
5. Is there a movie you liked better than the book?
I wouldn't say that I liked the movie better, but Pride and Prejudice is one of my favorite book-to-movie-adaption out there.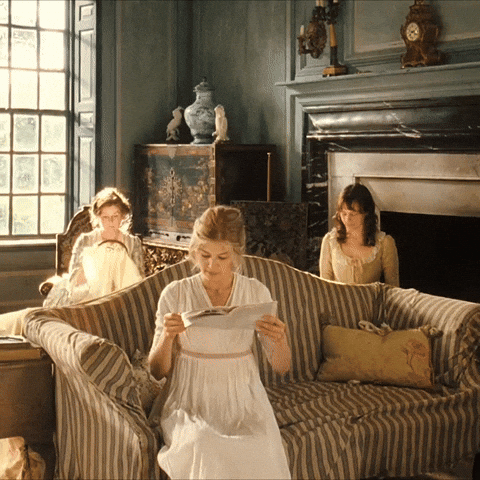 ---
---
My Questions:
One superpower you wish you had right now.
Which book are you looking forward to reading the most in 2021?
If you have a chance to save a character from dying, who would it be?
Three things you're grateful for in 2020.
One inspiring quote you go back to.
If you're busy, I understand, so no pressure. Link your posts to this post so that I can read your answers. I'm looking forward to reading your answers. Have a nice weekend and meet y'all on Monday.