Hey everyone!
It's Friday evening here and I dont what time it's in your place but I hope y'all have an amazing weekend. I'm currently reading Legendborn; it's the best book to spend one's weekend with.🥺
I had to write a list post but then thought of sharing with y'all my most loved books and authors because I just hit 100 followers on this blog. 🎉🥂
Thanks to all who helped me reach this feat. 🙏I'll try to write more fun posts and try to interact as much as I can. Thank you for all your love and support everyone.♥️
I found this tag on Bookish Wanderer's blog. I just found her blog so can feel free to check out this blog.
Each answers here follow a theme, which wasn't deliberate, and I realized this fact after writing the post. I obviously have a lot of other favorite books and authors, but this is it for now.
Here we go!
3 Read Once and Loved Authors.
Ashley Schumacher: At this point, I've spoken about Amelia Unabridged everywhere. I fell in love with the story, and I want this author to write more books.
Chloe Gong: These Vilonet Delights is one of my new favorites.
Elizabeth Acevedo: Some books inspire me and assure that hardwork and willpower can help you get closer to one's goals and this is one such book.
3 Titles I've Watched but Not Read.
To All The Boys I've Loved Before: I want to read this series now that I have watched all the movies.
Five Feet Apart: I was a snobby mess after watching this movie. This will always have a special place in my heart.
The Princess Diaries: Always had a great time watching this movie with my cousins. I might want to read this book some day.
3 Series I have Binged.
Harry Potter Sereies: I grew up wathcing HP movies, so I finally read the whole series last year.
The Hunger Games Series: I read a lot of dystopian fiction last year. Of all YA dystopia, Katniss Everdeen still holds the crown for being the best YA protagonist.
The Folk of the Air Series: I love a story that is unpredictable, filled with many surprises that has to make sense with the plot. I want to reread it again this year, probably after June.
3 Characters I love.
3 Current Favorite Covers.
3 Weirdest things I've used for bookmarks.
Price Tags
Used Paper
Woollen Thread
3 Favorite Authors.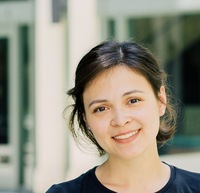 3 Unpopular Bookish Opinions.
I like the Shadow and Bone trailer more than the books.
I've read so many books with characters dealing with their trauma, adding weight to their story, but I don't want characters to be solely recognized because of their trauma.
The Nightingale is overrated.
3 Book Goals For the Year.
To Read more books than my Goodreads Challenge.
To read more Indian Authors.
Read books with diverse characters and reps.
I Tag:
You!
Ps. I wrote this post on my phone since I have some connectivity issues at home. If there are any mistakes in the links I will look into it once this problem is resolved.
Happy Weekend and meet y'all soon.